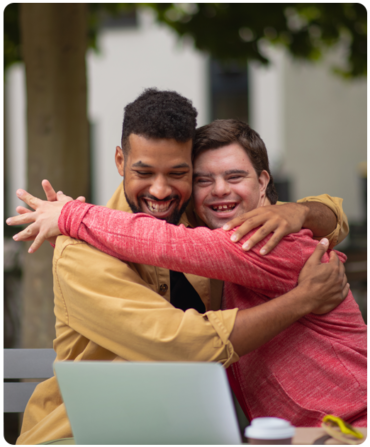 Program Development Services began as a small consulting agency in 1984 and has since expanded to include 64 residences serving almost 200 consumers. We care for adults with a variety of disabilities, including congenital rubella syndrome, cerebral palsy, autism, and the full spectrum of developmental disabilities.
To continue providing the highest level of service to our consumers we maintain a very large workforce, enabling a staff ratio of 1:2 in some programs.
We offer an exceptional benefits package, flexible work schedule, and generous vacation plan. We pride ourselves on the longevity of our staff members — indeed, amongst our workforce of over 400 employees, are many who have remained with PDS for 10 years or more.