Our Day Habilitation program provides recreation, socialization and activities to consumers with a variety of developmental disabilities. Opportunities include gardening, bowling, movies, day trips, arts and crafts, working at volunteer sites, and travel training.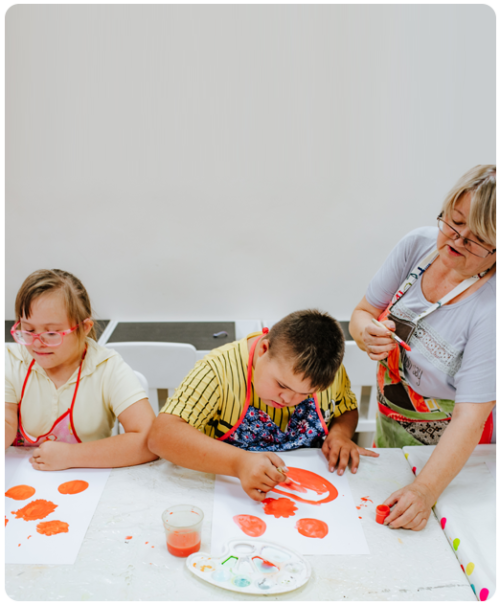 At Program Development Services, we offer Group Day Habilitation for all individuals. Our weekday programs have all been specially designed to encourage interaction with peers, to foster a sense of self-worth and independence, and to teach basic skills. The classes include learning about money, cooking, fire safety training, volunteer experiences, and group discussion.
In addition, we offer weekly or twice-weekly outings. These popular trips can include visiting a museum, a Broadway show, the movies, restaurants, amusement parks, bowling, or shopping. Day trips such as these enable individuals with developmental disabilities to learn basic integration skills that will increase their ability to be independent and foster a sense of inclusion in the community.
We also offer job skills development twice a week, where individuals can learn about the workplace, familiarize themselves with the requirements of employment, and even earn a token "wage". Additionally, individuals in our Day Habilitation Program work real jobs at numerous volunteer sites.
DAY HABILITATION

WITHOUT WALLS
In this alternative program, the staffing ratio is one staff to two individuals. Staff work with each person to improve daily socialization skills with their peers and community members.
Educational programs are offered each day (gardening, arts and crafts, travel training to name a few); with a special outing each Friday that includes fun events such as bowling, a trip to the movies, or some shopping.
From Monday through Thursday, individuals try their hand at job skills development, learning money skills and basic awareness of what is expected in the workplace.
Transportation is provided to and from all activities.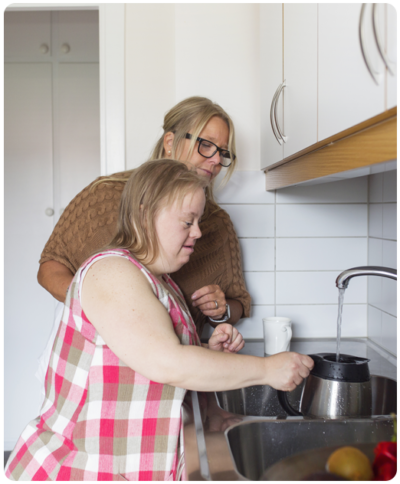 Eligibility Criteria
21 years of age or older
Developmental Disability
Medicaid Eligibility
Referral Packages Include:
Current Psychological Evaluation
Current Psychological Assessment
Current Annual Medical with labs and PPD results